Travel to the wondrous and extraordinary destination of Thailand with Royal Wings travel agency Colorado. We take you to this magical land of beauty and fun with the best packages that include flights, cruises, stay, transportation, dining and sightseeing. Royal Wings Travel is now open for its Denver to Thailand return trips which will give you a chance to explore this mesmerizing country to its fullest and have the time of your life.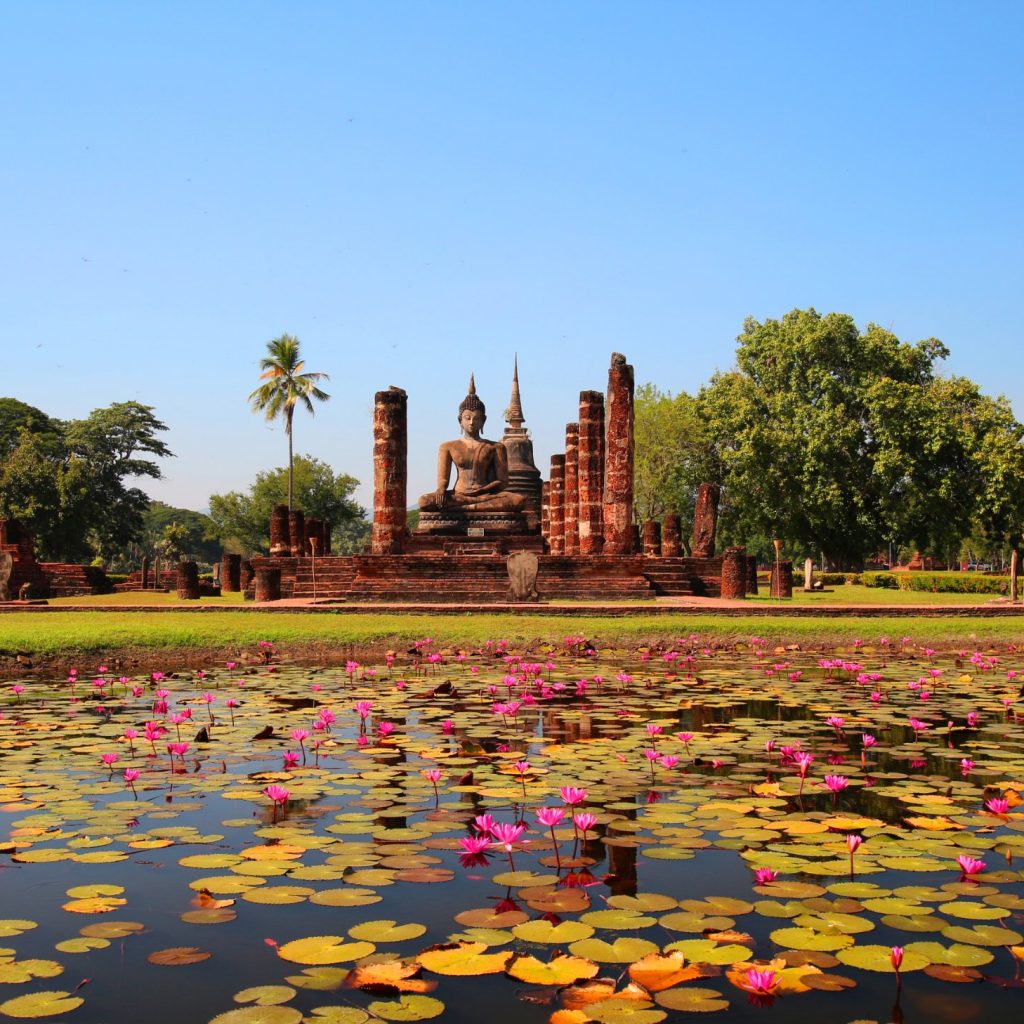 Known as the Golden Land, Thailand's soil has a distinct gold-like luster; be it the fertile rice fields of the central plains, the white sandy beaches or the warm hospitality of its citizens. Thailand has too much to offer and one must plan their trip in a manner that the can devour each and every magical site of this enchanted land. A trip to Thailand cannot begin if one does not begin the tour from Bangkok. It is a restless and chaotic metropolis, but along with that it has sites that would leave you awe struck for a long time. You must visit the bejeweled Grand Palace and then take a trip to Wat Arun which is one of the oldest landmarks in the city. Wat Po is also a great monument of the Great Buddha and is worth viewing. Bangkok is famous for its markets and shopping areas where you can buy everything that comes to your mind.
The Floating Market is a major tourist attraction in Thailand. The whole market is made on waters of Damneon Saduak and boats are the only mode of transportation. It is a very beautiful place with many vineyards, orchards and local businesses in the area, which are then sold in this market. Another major attraction of Thailand is the San Kamphaeng, the home to the world famous natural hot springs. A beautifully landscaped park, it is the site where the natural springs that are high in sulphur come from a deep underground water source and are known for their healing powers.
How can one forget Thailand's East Coast Islands that look like a part of heaven that has been placed on the face of earth for us to admire. Koh Samui and Koh Phangan are the two most visited island destinations for tourists. These islands are known for their palm tree lined white sandy beaches, clear waters and its Bohemian style bars and cafes. One other added attraction of these islands is their world famous full moon parties that will definitely be a one of a kind experience.  Other important sites and destinations that you must visit on your summer Thailand tour are Chiang Mai, Mae Hong Son, Ayutthaya, Railay, Koh Phi Phi, and Hin Daeng.If you ever decide to travel to this marvelous place don't forget to call our travel agency to see our available offers!