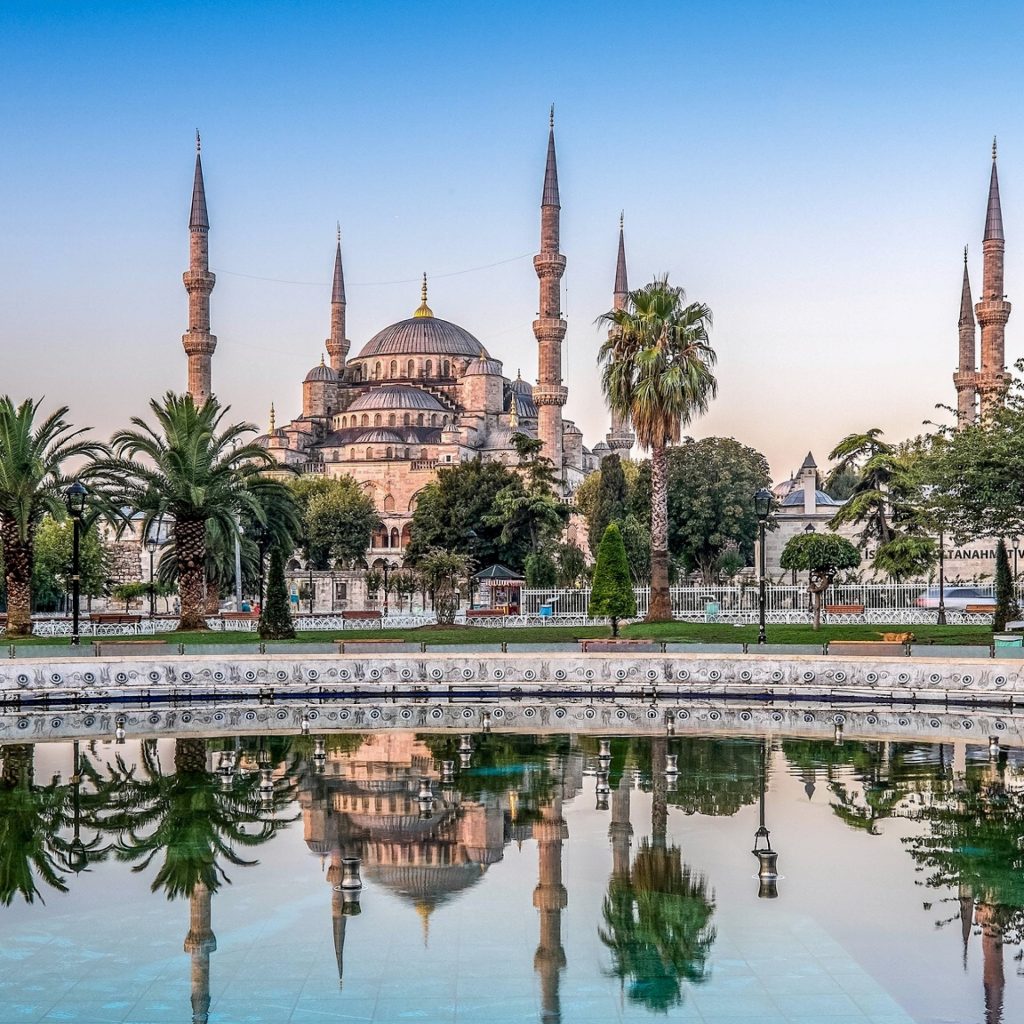 Home of the Tulips and the land that lies on two continents, Turkey is a land of great historic importance with its colorful culture, awe striking architecture, and the rich heritage. With one of the world's finest cuisines in its lap, this country will not only give a spectacular exploring time but will also tantalize your taste buds with the most scrumptious treats that you will ever taste.
You can plan a superb Denver To Turkey return trip with our Travel Agents in Denver co. We are now open for our feature summer Turkey tours. We make your vacations fun by giving you the best deals on flights, hotels, restaurants, car rentals, cruises and stays within our Denver To Turkey return trips. Leave all on Royal Wings Travel and just enjoy the magical vacations that we plan for you.
Turkey is one of the most visited countries all over the world and as one lands in its capital Istanbul, one is left awe struck by the beauty that surrounds him. One of its most famous features is that this strip of land lies on both the continents of Asia and Europe and is the magical point where both the continents meet. Its other added feature is its rich history colored by both Christianity and Islam. This great city has a large heritage from the times of Byzantine, Roman and Ottoman empires with the most famous mosques and churches that include the Blue Mosque, Suleymaniye Cami, and Hagia Sophia. It also boats of two grand palaces; the Topkapi and Dolmbache.
If you want to experience the thriving and pulsating life in Turkey, then you must visit the Bird Island or KUsadasi which boasts of the finest restaurants, best hotels and mesmerizing beaches. Spend some time soaking in the water or relaxing at the beach. You may also enjoy the finest cruises in this town resort.  Some other must to visit destinations in Turkey are Izmir, Bodrum, Anatolia, Cappadocia, Pamukkale, Aizanoi Zues Temple, Nemrut dagi and Ankara. Call or stop by our travel agency today to hear more details about this great offer!
The next place that one must visit in Turkey is the Aegean Coast, which is home to the finest archeological sites, mind blowing beaches, and picturesque scenery. Ephesus is one of the holiest sites for Christians as well as people from other religions as it is believed that the Virgin Mary lived in this area in the last days of her life. This place is also home to one of the wonders of the world; the Temple of Artemis, built for the great Greek Goddess Artemis. With our travel agents in denver co, we could book you tours that would take you to every single mind-blowing site Turkey has to offer