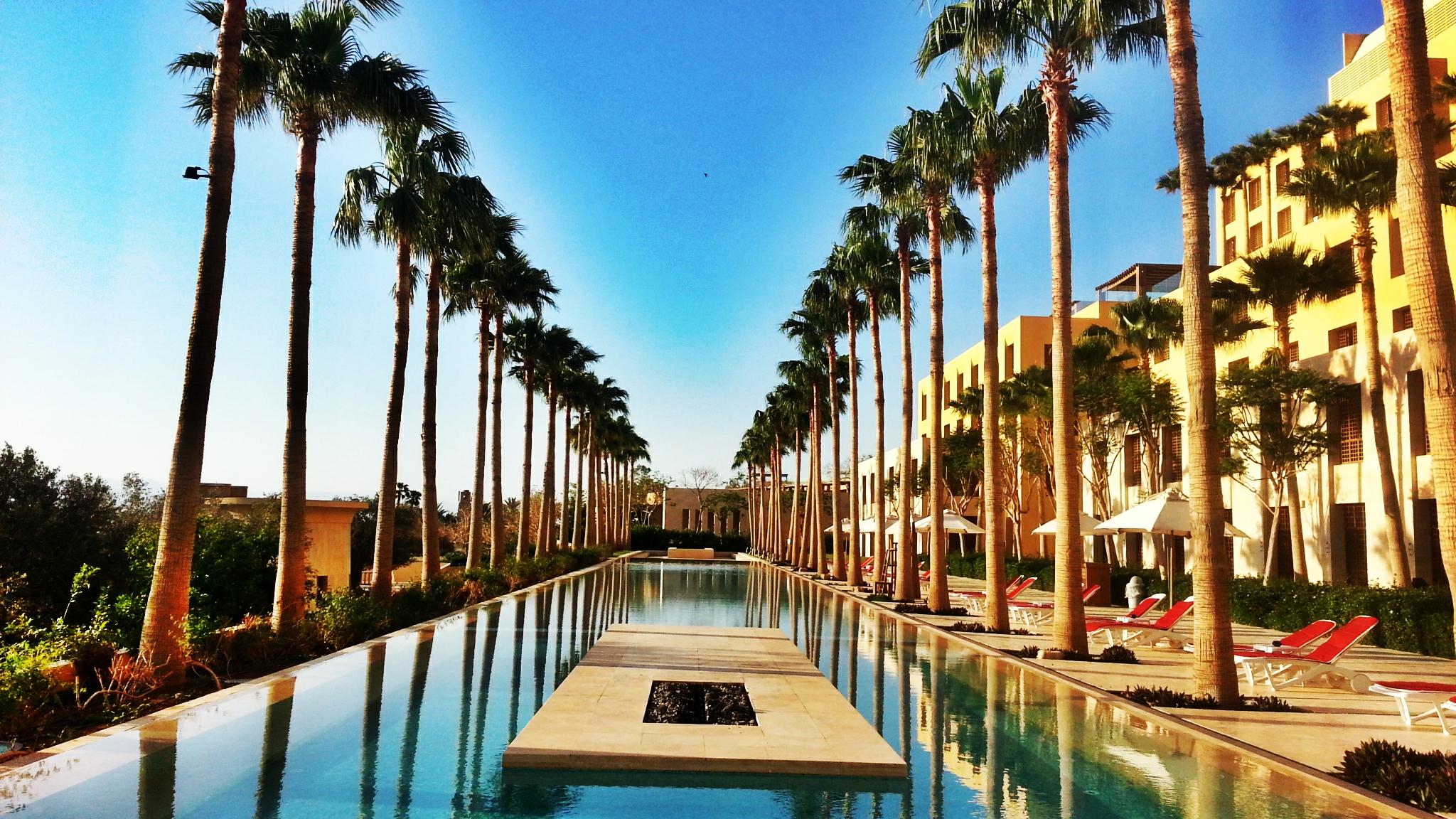 A true marvel by the hands of God, Dead Sea is a mesmerizing water region located in the Jordan Valley. A major tourist attraction for visitors of Jordan and Amman, the Dead Sea is a magnificent and an outstanding resort that one must not miss! The area is surrounded by epic landscape and hills, giving it a spectacular aura that leaves the tourists awestruck, With the help of Royal Wings Travel Agency Denver; you just might be able to go see it for your self!
The Dead Sea is the lowest point on the earth and the water is rich in natural salts that have accumulated throughout ages. What makes it an interesting sea is that it is itself 400 meters below the sea level. Having almost four times higher salt concentration than normal ocean waters, this sea is highly buoyant and you can literally read a magazine while lying on the water while the waves pleasantly caress your body. The further added attractions of this highly salty water are its therapeutic qualities, that make it a must visit while you are on a trip to Jordan or Amman. Each year, we have dozens of customers that book their flights from our Travel Agency Denver co so they could see the pleasures of the Dead Sea themselves. Most of them have major health issues and opt to travel there instead of going back to the Doctors office.
Other than the terrific 'floating' time, the area itself is full of natural beauty that takes your breath away. The water is usually calm and quiet, with a ripple here and there. As the sound waves crash softly with the salt deposits on the shore, the water gleams like snow giving it a highly aesthetic touch. The area has many hotels with superb facilities so that the tourists can reside there and can visit this beautiful sea with its serenity and beauty at any time they want to. When booking with our Travel Agencies in Denver, you are insured a good quality hotel that offers numerous faculties while at the same time not emptying your savings account.
The Dead Sea has a great name in history and it has had the honor of serving ancient visitors such as King Herod and the beautiful Egyptian Queen Cleopatra. Although sparsely populated and serenely quiet now, the area is believed to have been home to five Biblical cities: Sodom, Gomorrah, Adman, Zebouin and Zoar. A chain of good roads, superb living facilities and being an archaeological and spiritual site make this region as enticing to today's international visitors as it was to kings, emperors, traders, prophets and pilgrims in antiquity. Your trip to Dead Sea can be made fabulous with the services of Royal Wings Travel  . We are now open for our feature special summer Dead Sea trips in Jordan. Not only we find you the best return trip packages for you special Denver to Dead Sea trip, but we also get you the finest restaurants, the most economical modes of transportation's and highly economical vacation packages. If you ever decide to travel to this marvelous place be sure to call Royal Wings Travel Agency Denver Colorado to book your flight.