Royal Wings Travel is now open for its feature summer Denver to Cairo trips.The mesmerizing city of pyramids and the land of great Pharaohs, Cairo is the capital city of Egypt and is the land of many mysteries, many of which are yet to be uncovered. It is a blend of modern day life with ancient majestic structures and a life of complete hustle and bustle. It is a metropolis pulsating and throbbing with life and the best way to enjoy it is by sipping a sugary "shai" or puffing on a 'sheesha' while sitting in a road side café and watching the fast paced life of the city.
We offer you the best Denver to Cairo  return trips with the best flight schedules, the finest restaurants, the most economical modes of transportations and highly economical vacation packages all under one roof. Royal Wings Travel provides you A-class Denver to Cairo return trips with the best plans that will make your trip to Cairo a memorable one.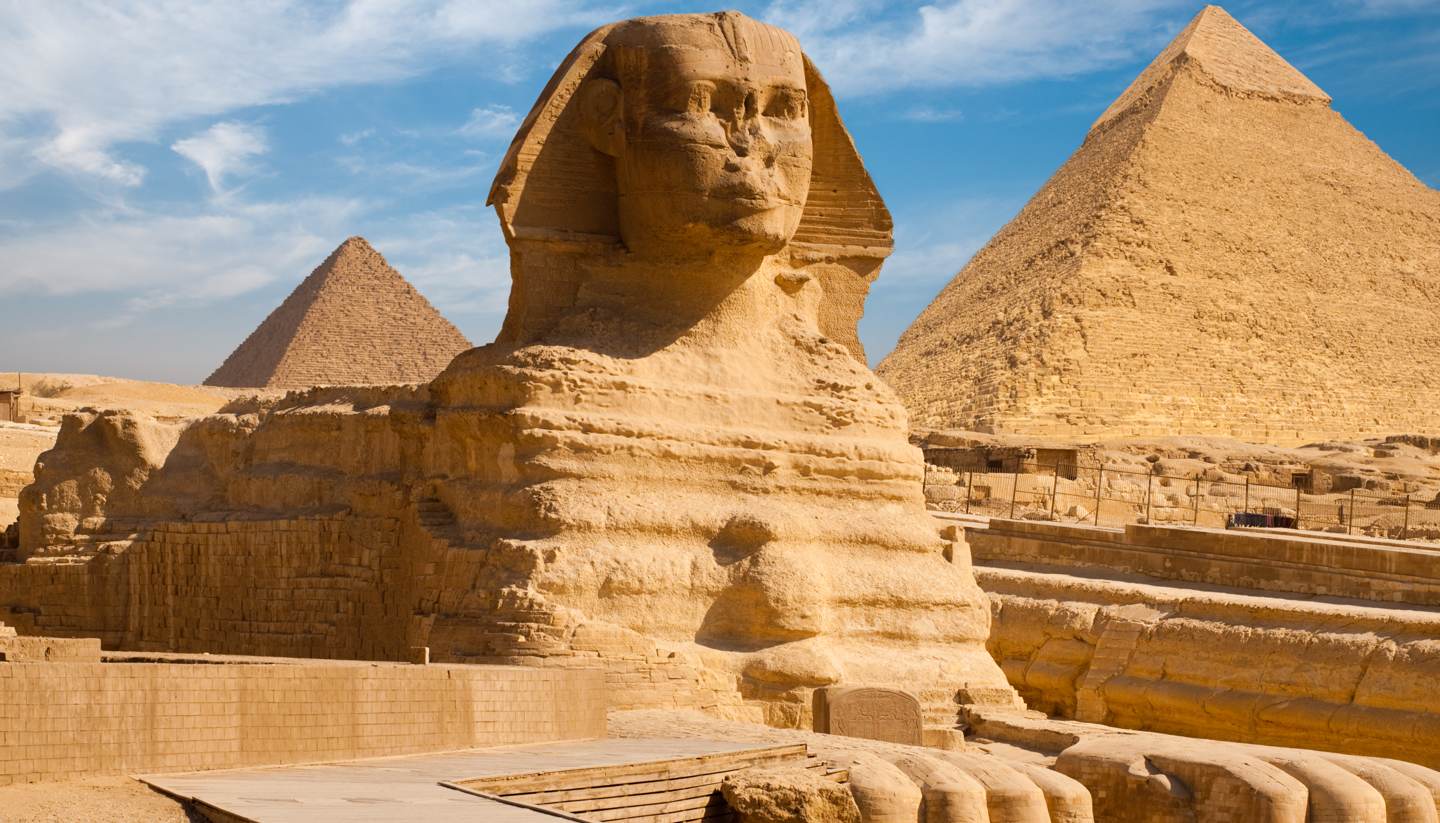 Cairo has history that dates back to more than 4000 years and tourists from all over the world throng this city to view the awe striking pyramids of Giza. These pyramids are great wonders of architecture and the resting places of 'once' the mighty rulers of the ancient Egypt. You can even visit these pyramids from inside, which is quite a feat. You can also enjoy the Sound and Light show that gives this desert land a further majestic aura. Along with the pyramids stands tall the famous Sphinx, a single stone carving that leaves one enchanted and wondering that how can such an intricate structure be carved from one block.
The Egyptian Museum of Cairo is a must visit as it houses a great amount of treasure from the tomb of King Tutankhamen but the King's mummy itself. The museum is arranged in a chronological manner and is worth a visit. You must not miss the Citadel in Cairo which is a massive stone fortress built by Salah Ed-Din in the 12th century. It offers a spectacular view of the city and at times of the pyramids as well. It is a great historical monument and one can visit its several enclosures as well.
Cairo has too much in its pocket for all us ancient architecture lovers. Not only is the land of great historical sites, it has a modern side as well with thriving nightlife and shopping sprees. While you are on your summer Cairo tour, make sure you visit Khan Ali Khalili Market, Mosque of Sayyidna Al-Husain, the Arab Music Festival, the River Nile, the famous Tahrir Square, the Cairo Tower, Nile Dinner Cruises, Old Cairo and the mouthwatering delicacies of Cairo. So if you ever decide to travel to such a revolutionizing place, pick up the phone and call Royal Wings Travel at  (303) 337-1234 today!